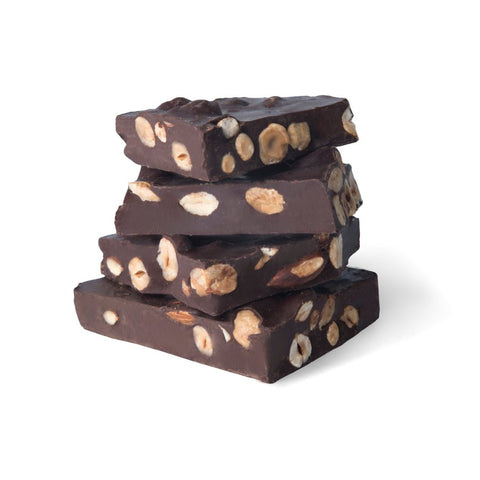 Dark chocolate with mixed nuts
- Box set of low sugar dark chocolate with mixed nuts
- Use of French and European chocolate
Ingredients
Dark chocolate with mixed nuts
Shipping
Customers will need to pick-up at specified store in Hong Kong except hamper orders.
The earliest pick up time of confirmed order (with payment) before 6pm is 3 days after.
The pick up location CANNOT be changed after confirmation.
Storage
Remark
Product might contain nuts, milk, egg, gluten, soy and wheat.
Photo is for reference only.